Australian Sustainable Business Group

ASBG is a business representative body helping organisations deal with the substantial and rapidly changing environmental, and greenhouse laws and helping them to become more sustainable.
Below is are our current set of seminars and conferences to a ssist you in being better at managing environmental issues at your site. We also run many other member events and more details are available on our website.

ASBG Waste Classification and Management workshop is schduled for 12 February 2015. It has been updated to include the changes under the new POEO (Waste) Regualtion 2014, including, proximity principle, changes to: licensing, tracking on asbestos, tyres and interstate waste, immobilisation and Resource Recovery Exemptions. This as well as the classification and tracking of wastes and hazardous wastes. See More...

A Conference covering the new POEO (Waste) Regulation 2014. The conference includes EPA, legal, business and waste sector views on the new regualtion. It also covers where new waste regulation is heading and where it should focus along with the on-going issues of asbestos waste and disucssions on hazardos waste and its management. See more

An intense 2-day workshop designed for managers, and senior personnel to come up to speed on the practicalities of environmental management. It deals with the typical issues covered day-to-day by environmental managers. The course is well suited for managers who have been recently given environmental responsibilities.See more click here...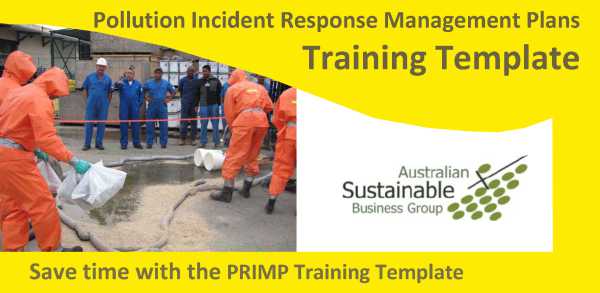 ASBG can assist you by preparing and delivering training requirements to support your PIRMP. This will assist NSW environment managers meet their PIRMP training obligations and save time. At $350 this is a low cost way to comply with your PIRMP requirements. See more...
ASBG has prepared a PIRMP Template Package with 3 hours consulting to assist NSW environment managers meet their new obligations and save time. See more...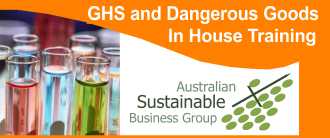 ASBG has been delivering GHS and Dangerous Goods in-house training designed to get staff up to speed for many years. Our tailor made inhouse course on Hazardous Chemicals are designed to meet the Workplace Health and Safety Regulations and DG transport regulations. A typical 3 1/2 hour full course can be delivered for around $1600. See more...