ASBG is a business representative body helping organisations deal with the substantial and rapidly changing environmental, and greenhouse laws and helping them to become more sustainable.
Below is are our current set of environmental training and environmental seminars to assist you in being better at managing environmental issues at  your site. We also run many other member events and more details are available on our website.
Environmental Training and Environmental Seminars

This is a practical one-day course which provides and overview of common wastewater systems design and treatment equipment used to meet sewer and stormwater acceptance criteria. Solid liquid separation, Biological treatment, chemical treatment, tertiary treatment and maintenance and operation of key equipment will be covered.
This workshop will help you assess and manage your wastewater treatment system issues via a workshop and assist in getting you the answers you need. See more...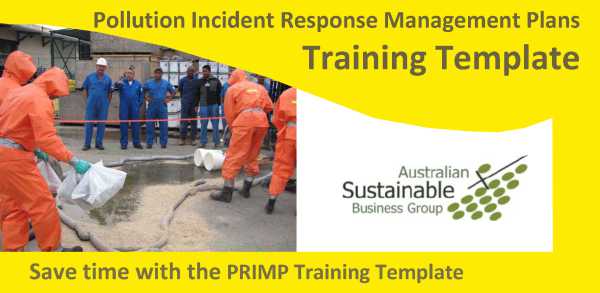 ASBG can assist you by preparing and delivering training requirements to support your PIRMP.  This will  assist NSW environment managers meet their PIRMP training obligations and save time.  At $350 this is a low cost way to comply with your PIRMP requirements. See more...
ASBG has prepared a PIRMP Template Package with 3 hours consulting to assist NSW environment managers meet their new obligations  and save time.  See more...